Swim Map (350m):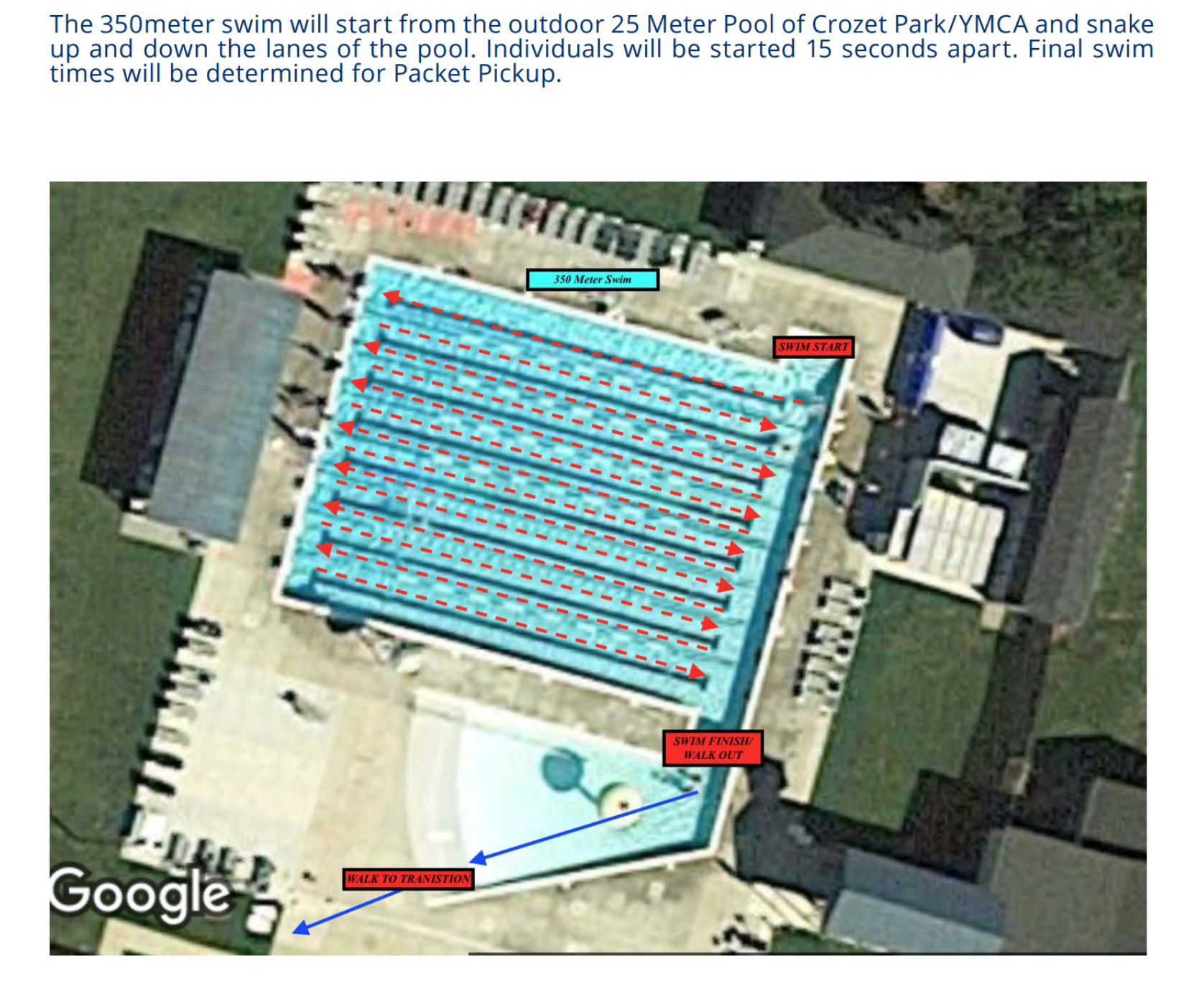 Pool photo: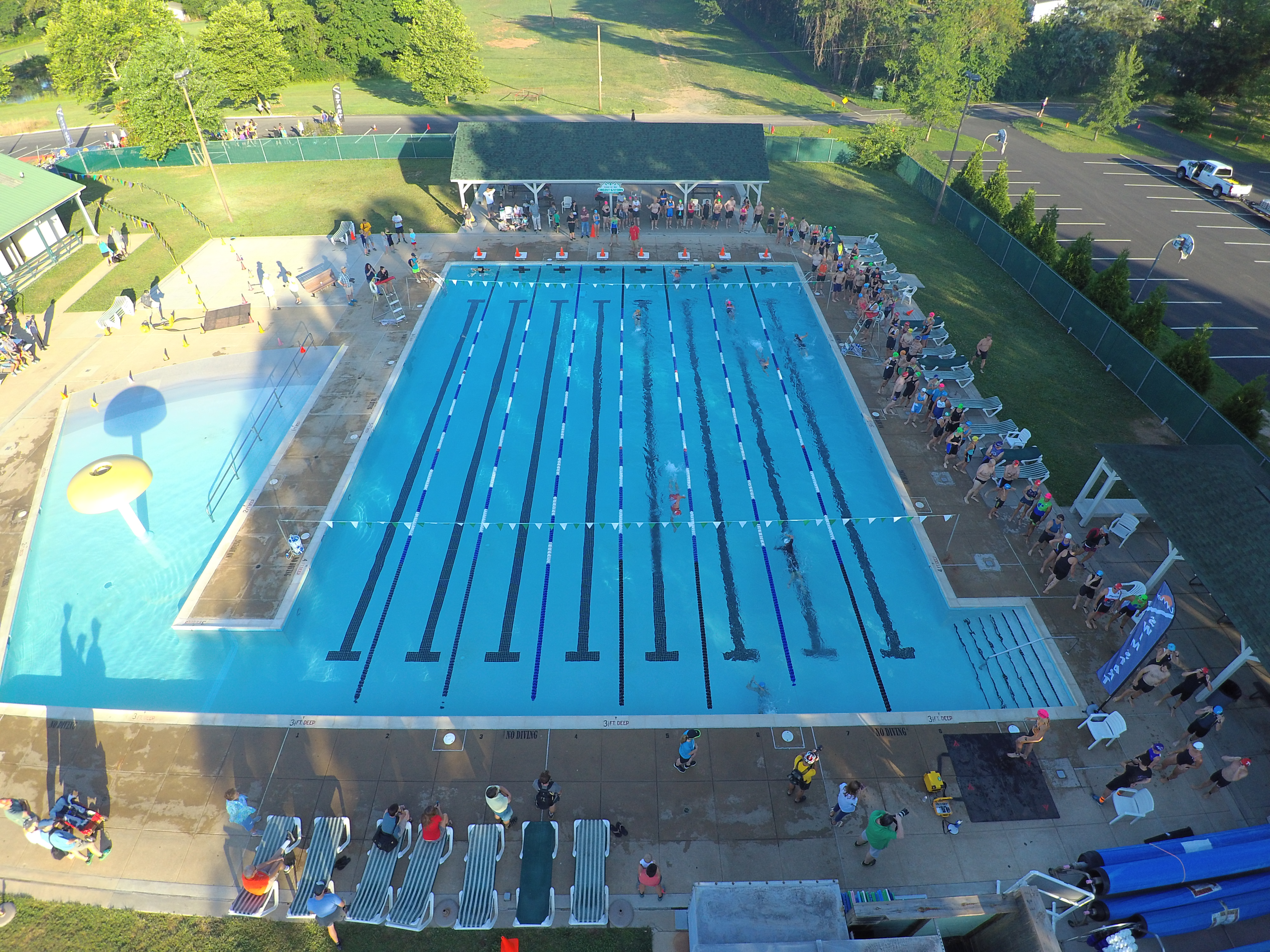 Bike Course Map: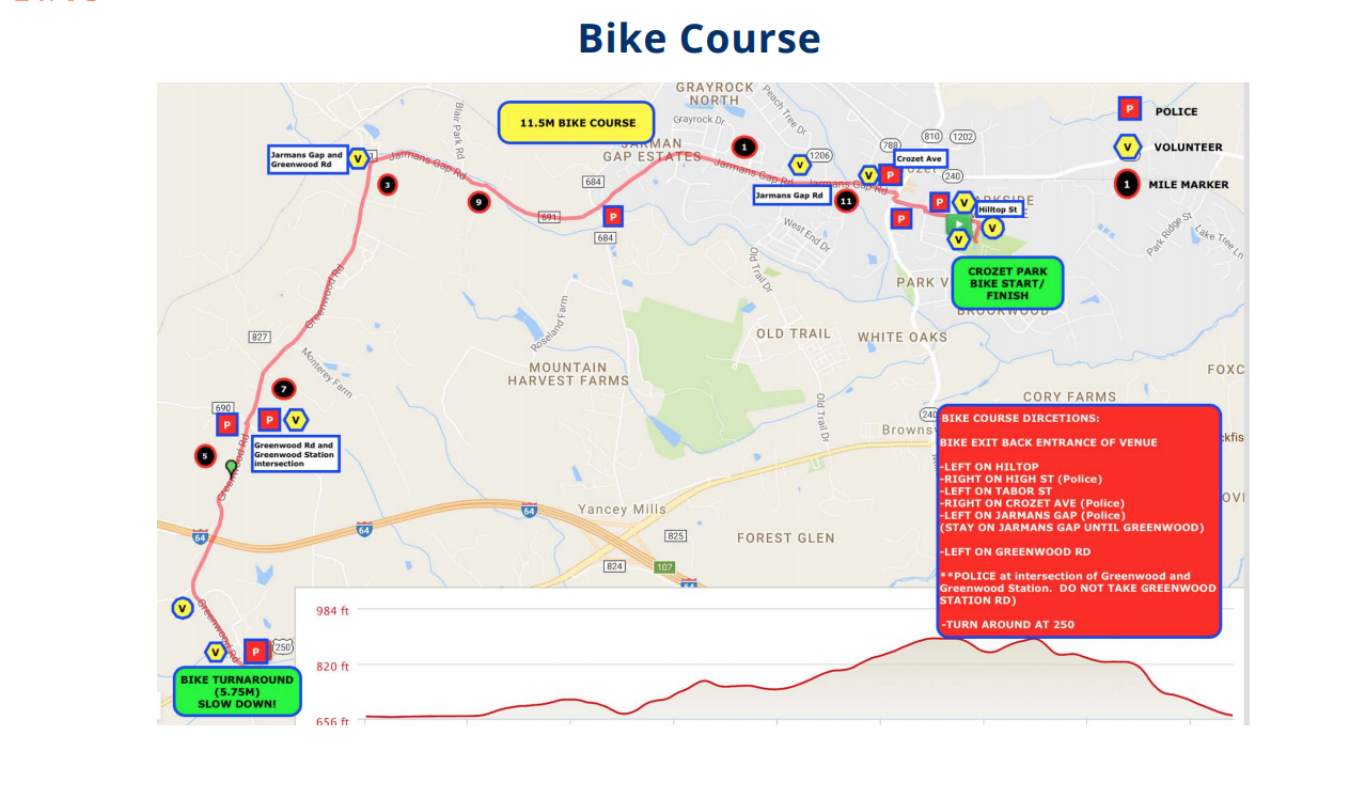 Triathlon Trail Run Course Map (3.1mi):

This NEW 3.1 mile trail course goes very well with the scenic and fun bike course! Run through the park on the paved pathway (start is same as last year) and enter the trail from the back of the park, which is half way around the park path. The trail has SHADE, bridges, some gravel, pavement, dirt and grass. I fun, pretty, and mostly flat run out and back into the park. At the turnaround we will have a water stop/aid station. The color on the map indicates the heat, you can see as soon as you hit the trail it cools down and you get shade.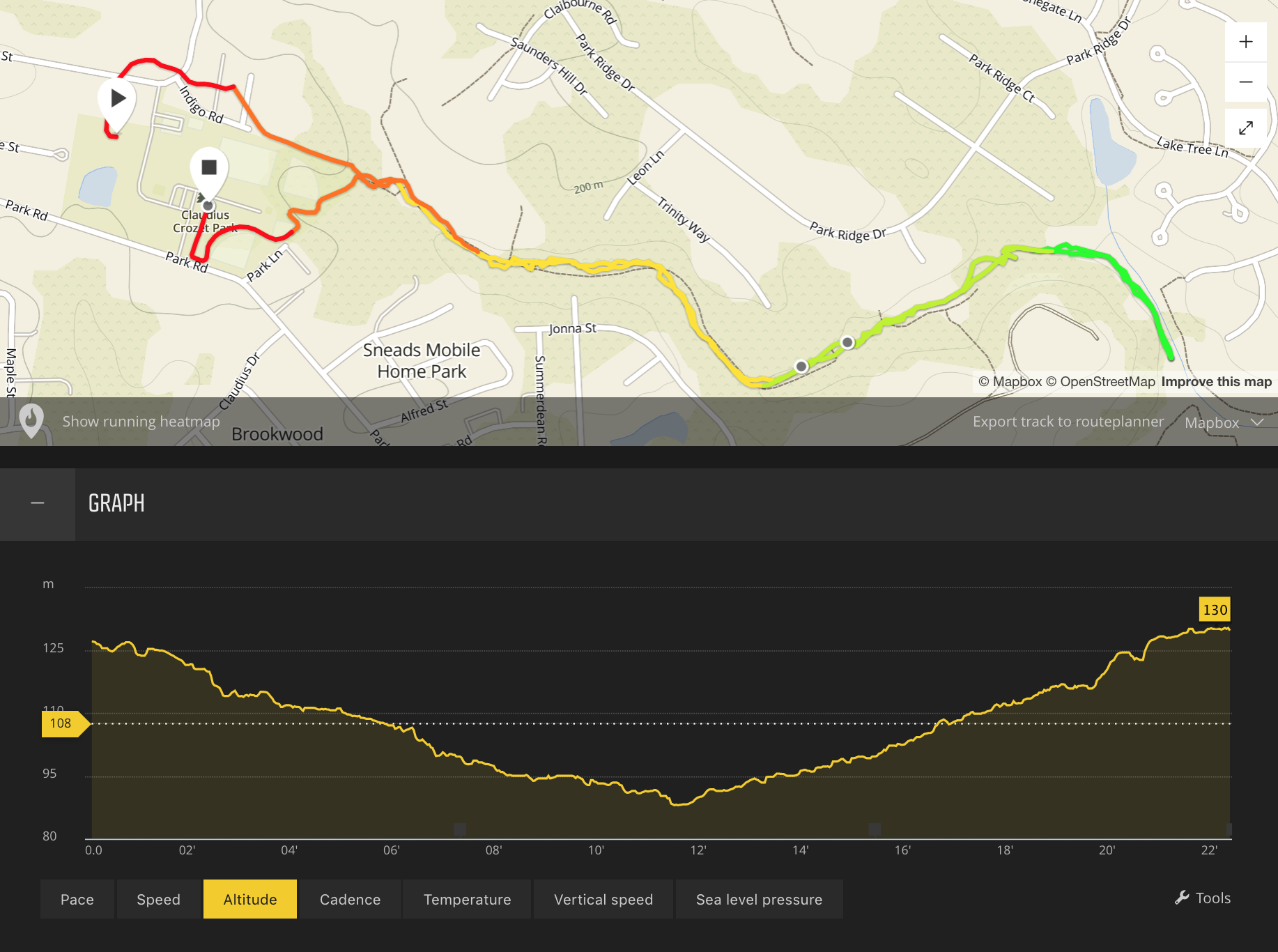 Duathlon Run Course Map (1mi):
Duathlon Run will still go be an out and back in the park. Same as last year.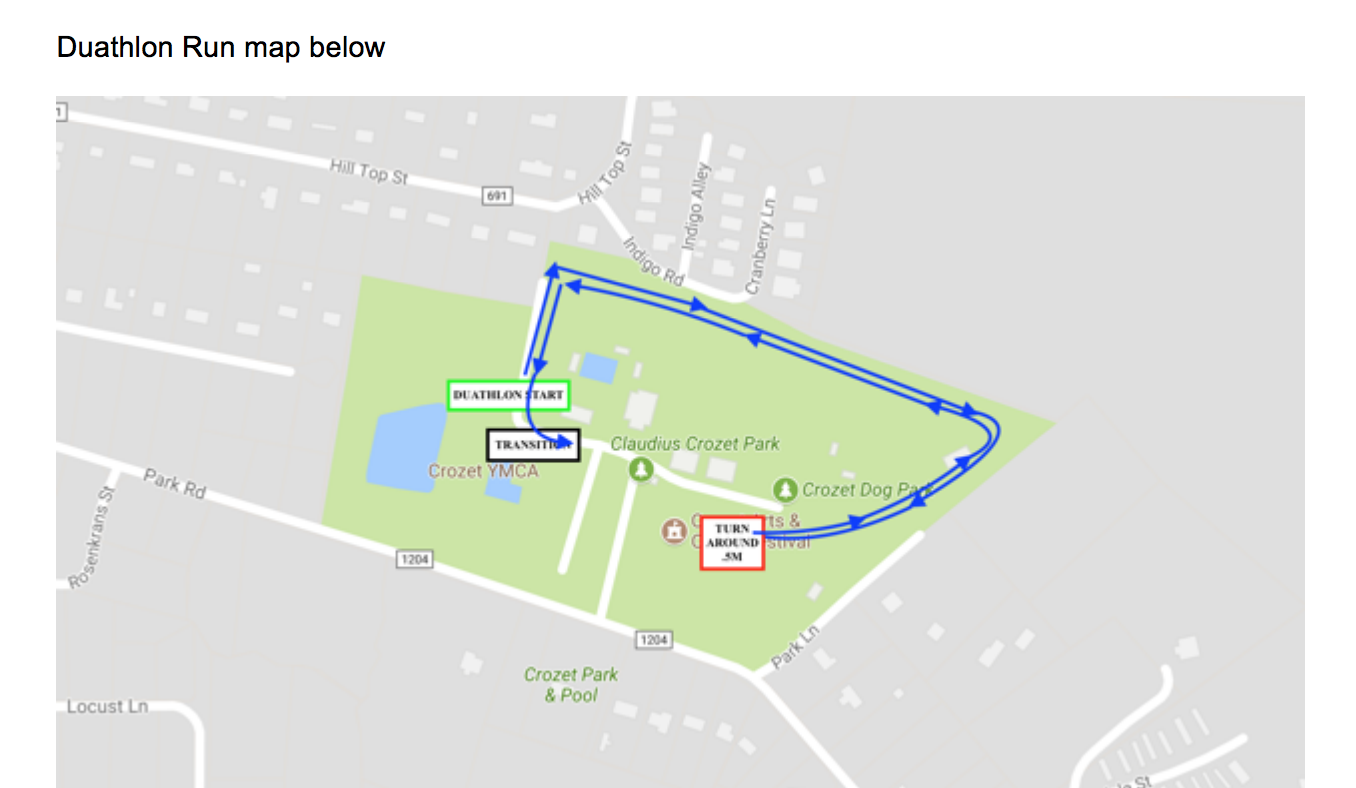 Kid's Splash and Dash- Kid's will swim the distance according to age, then run either one or two loops around the park and in through the Finish!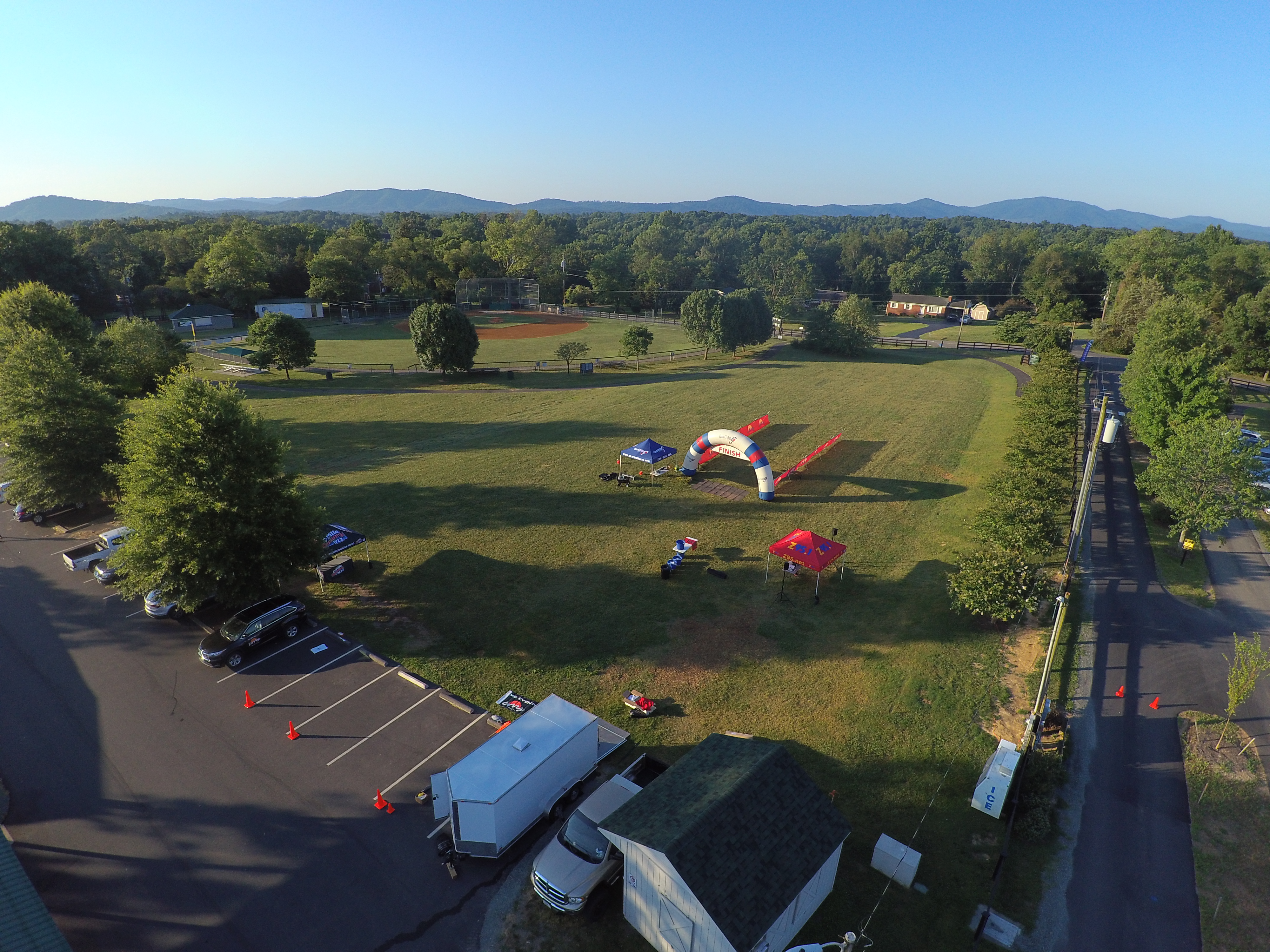 Parking and Venue Map. Plenty of additional parking in field and on side parking lot not shown in photo