TALE OF THE SCALE -- SIZE, WEIGHT and DENSITY
Make some guesses about our crazy collection of objects, compare fractions vs. decimals, make guesses about the Myster Boxes and then use the balance scale to learn the truth! Use our special sets of weights to see how things really add up!
CARDBOARD CITY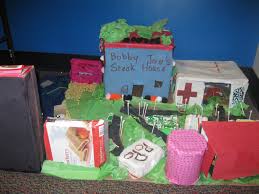 Start with cardboard, use our "geometric net" templates, then cut/fold/tape to create 3D forms from flat cardboard, and end with a STEAMfest metropolis! For inspiration, use Google Earth to find your own home or the Taj Majal -- it all comes down to different configurations of forms!
WIND TOWER FLOATERS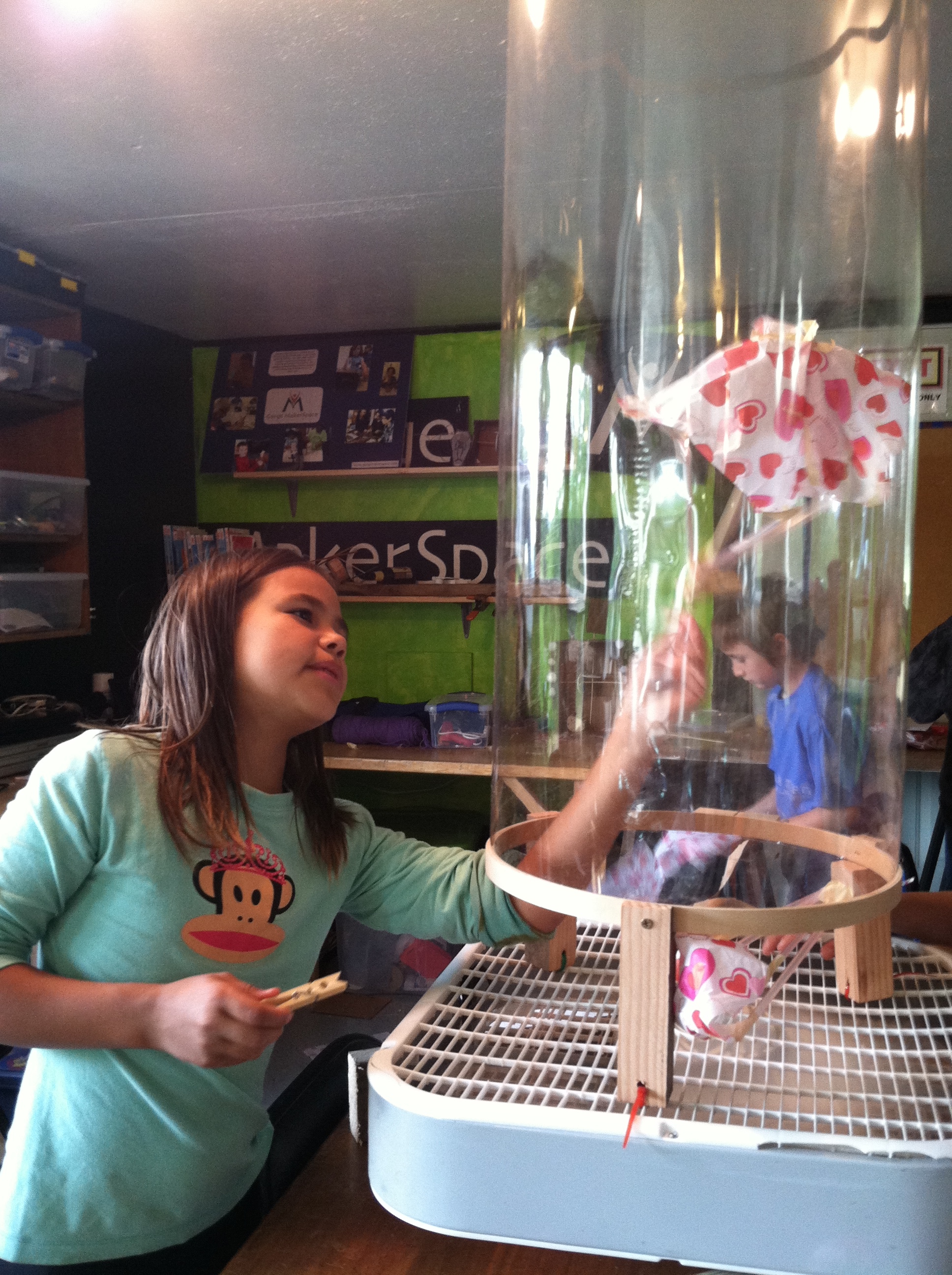 Can you make paper plate floatie that can rocket, spin, tumble or hover, suspended in the upward push of air?
LED ART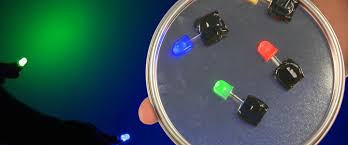 Everyone at STEMfest can add a tiny bit of light to make a big impression. Make your own glowing "throwie" magnet out of an LED and a button battery. Apply it to the "painting," color-by-number style, and then step way-WAY back to see the image!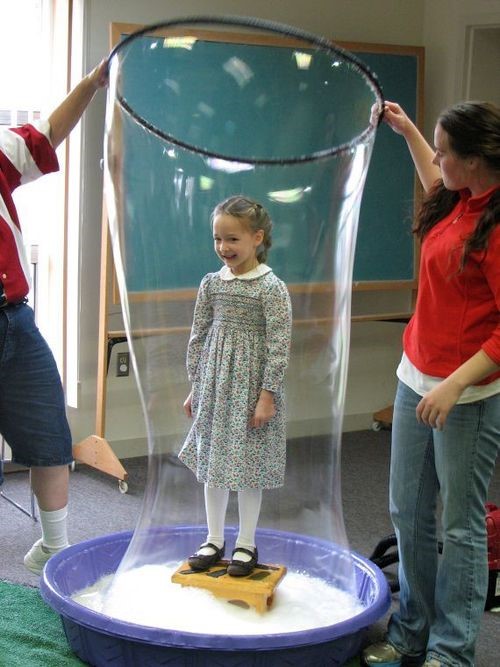 BUBBLE TUB
Get a new perspective on life --- from inside a you-sized bubble!