The Camp Marshall Snowshoe Race, presented by DION Snowshoes
Saturday evening February 24, 2018 - now under the stars!!
(6:00pm fatbike race, 7:30pm snowshoe race)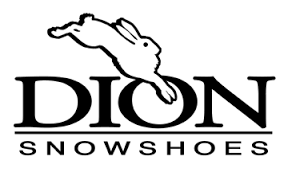 We're excited to partner up with the Snowbirds Snowmobile club and Camp Marshall to produce this race. Working with the Camp, the Snowbirds maintain (i.e. create, clear, and groom!) trails over the winter months. As part of this race partnership, a new trail system will be created and dedicated to non-motorized winter recreational activities, such as cross-country skiing, snowshowing, and fatbiking. This will be open the public beyond just race day. A portion of the entry fees will go towards the creation and maintence of these trails.
---
The 5k loop will be ran for snowshoe race. The course is primarily double wide tracks and fireroads through the trails of the Worcester County 4H at Camp Marshall, but a few sections of flowy singletrack too. We'll have the bumdrums fire pits going all morning too, just in case the crisp winter air puts a chill on you. There is also a warming hut at the main venue too, and great food for after the race!

* In the event where there is not enough snow for snowshoes or fat bikes, we'll change the format of the race to be a trail race and open up the bike race to skinnies. We'll announce this at least 2 days before the race date. We're racing no matter what!
---
Fees: are on-line only. Day-of registration will NOT be available; this is to encourage pre-registration so we can just focus on the RACE on race day with multiple start times and not paperwork. As with the prior off-road races, this season will be a no-frills set up; no shirts or other swag, and awards will be modest. We just want folks to come out and have fun on the trails.
---
Race Day awards
Snowshoe: Top Overall Male/Female in each Age Division (Junior: Under 20, Open: 20-39, Master: 40-54, Senior: 55+)
---
FAQS

Q: What is the race cancelation policy?
A: To ensure the safest event for the participants and all involved, we reserve the right to cancel, delay, or modify the format of the event at anytime. Believe us, it would have to be a very, very SERIOUS and DANGEROUS situation for the event to be canceled. But in the unfortunate situation this is required, there is a no-refund policy in place, as the majority of the costs have already been incurred to host the event and when associated, we do not want to take away any contributions to our charities. We expect you to be disappointed if the event is canceled, as we will be, but we also hope you understand why a no-refund policy is in place.

Q: Are there any refunds or transfers?
A: Sorry, all registrations are final; there are no refunds or transfers to other participants. Within 10 days of the event, you can transfer your paid registration to another future event, for a small fee. Please see the Transfer page for full details. If you are unable to do the event please let us know ASAP so someone else can take your spot.
Q: Are strollers, joggers, pets, etc allowed on the course?
A: Due to insurance purposes and the safety of all participants, and the obvious reason of the terrain of the trails, we cannot allow strollers, joggers, pets, etc on any of the courses at all.
Q: How many participants will be allowed to register?
A: The race capacity is 150 people combined snowshoe and fatbike.
Q: Is the event chip-timed?
A: No. We use an on-line application called Webscorer to manually track when you cross the finish line, then the application automatically computes the overall finish times an Age Division placement.
Q: How many water stations are on the run course?
A: There will be no (0) aid stations on the course, but there might be some Fireball for those looking to warm up a bit.
Q: What size snowshoe is allowed?
A: minimum 120 sq in FSA (Functional Surface Area); this generally includes all adult snowshoe model, any brand). Consult your snowshoe manufacture's website for specifications.