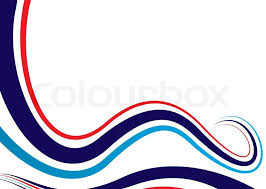 And then....just like that, we find ourselves in the thick of it. Lots of races coming up with many of us eyeing half iron and full iron distances this summer. Open water swimming at Lake Singletary is in full swing. Track is back. Our Summer Solstice sprint tri was well attended with tremendous support from volunteers, spectators, and the Town of Sutton. Even the weather cooperated. And, how about the amazing photographs taken by Katie Busick at the Solstice race. If you are trying to keep track of it all, head to the MRA calendar. Races, socials, and training are all listed there. And, don't forget to sign up or you may find yourself on the wrong side of the gate at Camp Marion. Looking ahead, here are a few of the big club happenings:
Annual Cornhole Fundraiser to Support Cystic Fibrosis Research -
Join Two Pretty Ladies and One Bald Guy at Purgatory Beer Company on June 24th at 4 pm. Teams can still sign-up, but capped at 16. All you need is a partner, a team name, and the $40 entry fee. All proceeds go to the charity.
XTERRA French River
-
5th annual XTERRA off-road triathlon in Oxford, MA on June 30th. Choose from the Long course (.5 swim or 1.5 mile run or paddle, 12 mile mountain bike, 5 mile trail run) or the Short course (.25 mile swim or 1.5 mile run or paddle, 8 mile mountain bike, 3.5 mile trail run)
Hodges Hoedown Trail Race -
This race is no walk in the park. Plan on getting dirty and wet using hands and feet to go the distance.
Half marathon and 10K options in Oxford, MA on July 1. There is a 5k option that is much "easier" than the 10k or 1/2 course with not nearly the elevation, but still the famous river crossing! 8 am start for the marathon; 8:15 for the 10K ; and 8:30 for the 5K race.
Club Apparel
-
Can be ordered at any time at
http://www.champ-sys.
Anything available on-line can be ordered in the original MRA design, grey camoflage, or safety orange. Send Alex an e-Mail with the product you want (link to the product page is easiest), design/color, and sizing. You'll be invoiced when the your order comes in, usually in 4 - 6 weeks.
Training Tip
-
Easy days and hard days -
One important element of an effective training plan is balancing hard efforts with easy ones. Within a micro cycle, (i.e. typically a 7 training day cycle) you need both. That means a day in which the work-out pushes your system followed by easier recovery work-outs that allow for muscle growth, cardio gain, and other physical and mental adaptations. For example, when training for a 10K, it might be an easy shake-out run the day after a hard long-interval track work-out in which you pushed pace.